Staging Your House to Sell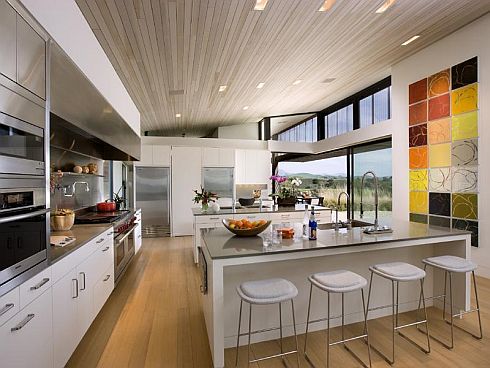 Using our home staging advice will get your house sold faster in Polk County than foregoing the staging process. We can help you create an inviting atmosphere that makes buyers to want to stay — permanently. Give us a call at 515-998-2568 and we can help stage your home to sell.
Before you put your house on the market, consider a surefire way to sell your house: careful home staging. Some positive aspects of home staging include less time on the market and higher selling prices. If your goal is to sell your home quickly, think about a well-planned home staging strategy.
Think of staging your house as creating a "style" for your home similar to what an agent would do for a celebrity client. Just like creating an image attracts more positive attention to an actor, staging makes your house more attractive on the market.
Empty houses stay more days on the market. As an agency in Des Moines, Iowa, we can give you home staging tips so that your home sells quickly. Making your home ready to sell shouldn't be thought of as another hurdle in getting your house sold. It can actually be enjoyable. Together, we'll work to get a top dollar offer for your property.
Use These Home Staging Tricks
Curb Appeal
Begin with the outside of your house, better known as your curb appeal. Examine the exterior of your home from a street view. What jumps out at you? What would've-been-eye-catching characteristics seem to fade into the background? Acknowledging this helps us to choose what we can do to draw buyers from the street and into your house. If your home's exterior isn't inviting with refreshed paint and colorful greenery we'll need to tackle those as well. Refer to the Curb Appeal Checklist and raise your home's final selling price.
Welcome Home
Does your home seem to say, "This is Your New Home" to a buyer? Looking through your home with a critical eye, we will recommend adjustments that build up market appeal. We will advise you to eliminate things that give the appearance of clutter. Counter tops should be free and clear. Kitschy sculptures, souvenirs, family photos, and play time drawings should get moved out of sight. We'll simplify the decor of your home. Ugly or busy spaces make your home look unkempt and buyers have a harder time seeing themselves living there.
We will look over every room of your home. We will note the pieces of furniture that should be put in storage, rooms that need new paint, rugs needing to get changed, fixtures that could use polishing, and any other improvement that can easily be made to positively influence the sale.
Buyers want to see a residence that invites them inside. Anything that could be unsightly should get moved out in order for your house to impress buyers while on the market.
Setting the Stage
We will tell you when it's time to show your home, because everything comes together to paint a picture of what buyers can look forward to when they consider buying your house. Brightness is critical and we'll part the curtains, and add lighting where needed to welcome the buyer. We'll enhance the mood of the house with enjoyable music playing softly and assure a nice fragrance flows throughout your house. We'll include cozy-looking blankets, and place pillows on your sofa and bed. Buyers should feel like your current house is their future home.